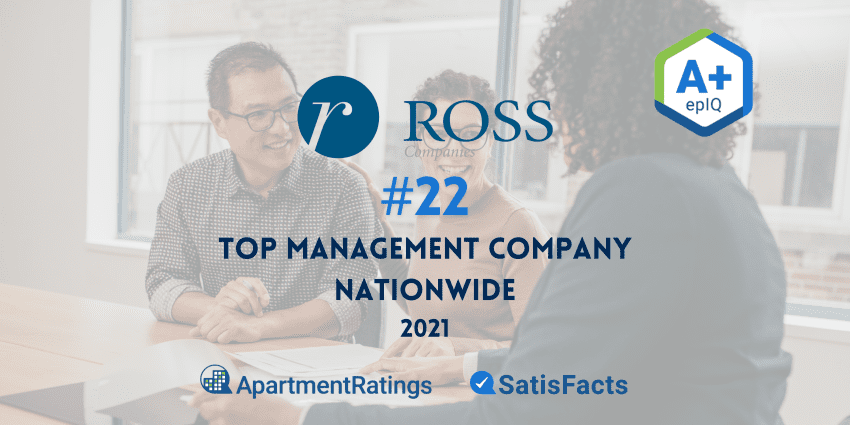 BETHESDA, Md., January 25, 2021 – ROSS Management Services, a leader in multifamily property management in the Mid-Atlantic region, today announced that it has placed #22 in the country in the epIQ Index sponsored by Satisfacts and ApartmentRatings.
The epIQ Management Company ranking is an aggregate of the following metrics:
Renter Ratings

Review Volume

Manager Review Engagement

Manager Review Response Time
"Our highest priority is resident satisfaction. It is an honor to be recognized, not only by our industry partner, SatisFacts, but more importantly, by our residents," said Dave Miskovich, CEO of ROSS Companies, the parent company of ROSS Management Services. "Everyone at our company – from the onsite team members up to our executive team – comes to work each day with a simple but ambitious goal: to give our residents an incomparable living experience. These awards are a powerful testament to our successful pursuit of this goal."
ROSS Management Services partners with SatisFacts to deliver customer satisfaction surveys to its residents at various touch points during their lease term – at move-in, after every work order and prior to renewal – to determine their satisfaction with the level of service they have received.