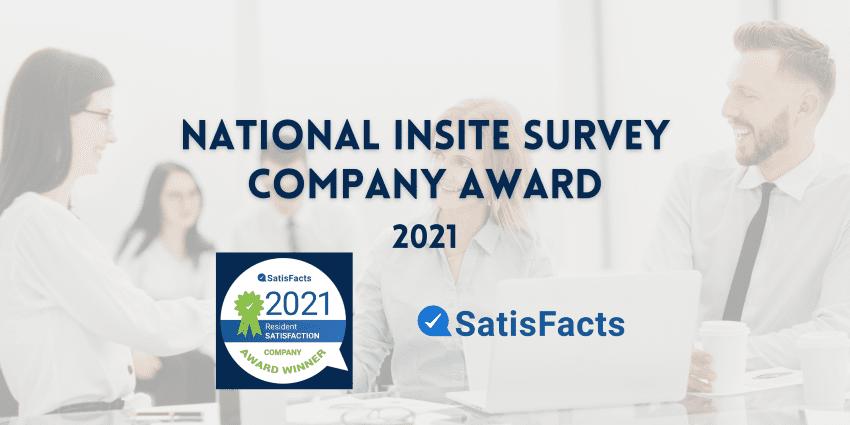 BETHESDA, Md., February 25, 2022– ROSS Management Services, a leader in multifamily property management in the Mid-Atlantic region, today announced that they have been awarded SatisFacts' National Insite Survey Company Award for the 2021 year.
The National Resident Satisfaction Awards recognize top property management companies and communities who are dedicated to providing an outstanding resident experience. Winners are awarded for their company's leadership and focus on customer service efforts as measured through the SatisFacts Insite program score.
In order to qualify for the award, the company must have a minimum of 100 completed surveys for all modules excluding Move Out and On Notice AND must have a minimum combined portfolio score of 4.00.
"Our highest priority is resident satisfaction. It is an honor to be recognized, not only by our industry partner, SatisFacts, but more importantly, by our residents," said Dave Miskovich, CEO of ROSS Companies, the parent company of ROSS Management Services. "Everyone at our company – from the onsite team members up to our executive team – comes to work each day with a simple but ambitious goal: to give our residents an incomparable living experience. These awards are a powerful testament to our successful pursuit of this goal."