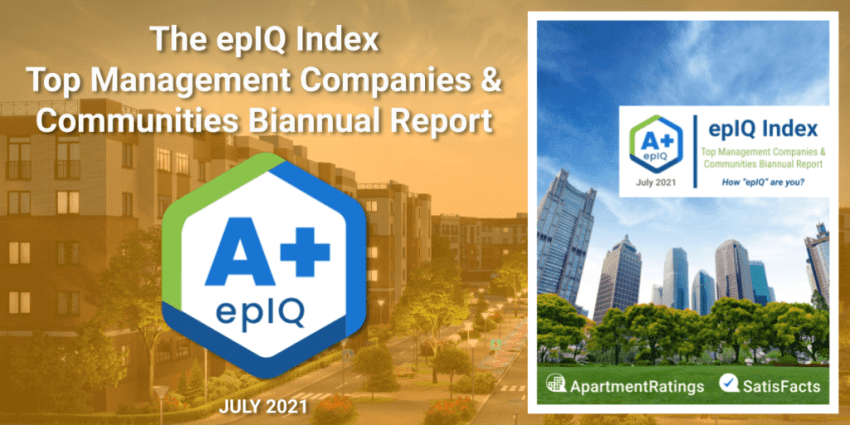 BETHESDA, Md., August 3, 2021 – ROSS Management Services, a leader in multifamily property management in the Mid-Atlantic region, today announced that three of their communities made the list of Top 250 Communities nationwide in the epIQ Index sponsored by SatisFacts and ApartmentRatings.
VistaView ranked #1 with an A+ rating and a score of 98.67%

Versailles ranked #24 with an A+ rating and a score of 97.51%

Pohlig Box Factory ranked #78 with an A+ rating and a score of 96.42%
The epIQ is an aggregate of the following metrics:
Renter Ratings

The Renter Ratings category combines the ratings from reviews on ApartmentRatings.com and the survey scores from SatisFacts Insite Survey modules

Review Volume

The number of reviews per unit posted to ApartmentRatings.com

Manager Review Response Rate

This category measures the percentage of reviews to which management has responded.

Manager Review Response Time

This category measures the length of time it takes for management to respond to a review
ROSS Management Services partners with SatisFacts to deliver customer satisfaction surveys to its residents at various touch points during their lease term – at move-in, after every work order and prior to renewal – to determine their satisfaction with the level of service they have received.
ROSS is proud to have had properties on the list every month since this new SatisFacts award category was announced.